Cross Graphic Ideas aiding Businesses Grow Their Footprints with End to End Digital Solutions
Cross Graphic Ideas enable business growth with its excellent digital solutions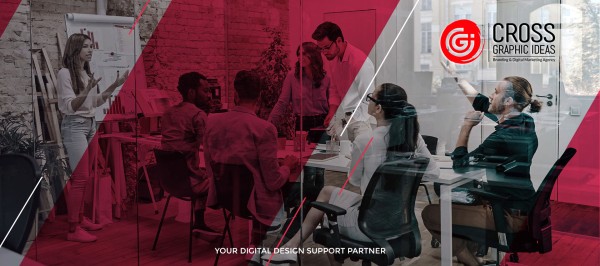 Cross Graphic Ideas is a result-oriented digital marketing and graphic designing company that serves clients in the USA, the UK, Canada, France, India and more. The company provides digital ideas and strategies to different businesses worldwide. They have wide knowledge in different kinds of digital marketing and IT services that consist of custom software development, website development, design and maintenance, SEO, SMO, PPC, graphic designing, and others.
They have the requisite resources and experience for taking care of the customized needs of the clients. With their digital solutions, they help businesses stay ahead of the competition.
With their years of working knowledge, the professional team provides help and assistance to the clients to ensure success in their businesses.
To aid the business's growth, the company first begins the process by creating the logo and name of the organization. Then it begins to start advertising, packaging, and other related works. With the help of this complete digital solution, they ensure that the company is visible and its products are immediately recognizable by the target customers. With the help of this strong branding, one can survive in the world of business.
Cross Graphic Ideas offer a wide range of services to fulfill all kinds of needs of its clients:
1. Web Development: Their team of website developers creates adaptable, dependable websites that cater to specific internet needs in today's industry.
Some of the website design services include eCommerce website, Custom website design, Shopify website, Onepage website, Corporate website design, and WordPress development services.
2. Creative Design: With their distinctive and innovative design services, their team of skilled designers may assist make a significant difference in a customer's business, product, or service.
3. Branding: Through bespoke branding programs, their branding professionals assist organizations in forming positive, long-term partnerships.
Some of the Logo and Branding services include Logo design, Branding, Packaging design, Graphic design, and NFT design services
4. Their skilled digital marketers assist businesses in achieving demonstrable results.
Some of the digital marketing services include: Search engine optimization, Social media marketing, Content marketing, PPC and NFT marketing.
According to a satisfied client, Smriti Chandra, Executive and Career Coach, UK, "I was informed about this company by her friend. This was one of my best collaborations for website design. The professional team provides top-quality services to the clients by understanding their needs. I will recommend their services for website designs and would like to collaborate with them again in the future."
Talking to the media, the CEO of Cross Graphic Ideas explained how they are able to achieve quality and customer satisfaction "The company is dedicated to providing cutting-edge, high-quality IT and digital solutions. Our strategy and game-changing solutions result in end-products that are difficult, intelligent, and ahead of the curve, exceeding your expectations. In reality, after the service has been rendered, we will be available to assist you. Our customer service team will be there to help you whenever you need it."
Based on their years of experience working with clients from all over the world, Cross Graphic Ideas has carefully designed its result-driven methodology:
– The team first accurately examines a company's insights and understands its needs.
– Based on their analysis, their team translates the demands of the client into compatible digital solutions that enable them to expand and dominate in their area.
The team lead at Cross Graphic Ideas explained their approach for every project "We recognize that each company or individual will have their unique requirements and vision for their project. Our experts thoroughly examine every project. We will assess the many options available to you and ensure that they are implemented within the specified time frame. We get things done for you to perfection with our crystal clear strategy, which will help you run past your competitors."
Whether a company needs to design a new or current website, establish or strengthen its online presence, or develop custom software for the business process, the expert team at Cross Graphic Ideas has always proven to find the best resources for the job and complete it on time.
For more information, visit www.crossgraphicideas.com or send an email to [email protected]
Media Contact
Company Name: Cross Graphic Ideas
Contact Person: Prakash Soni
Email: Send Email
City: Jaipur
State: Rajasthan
Country: India
Website: www.crossgraphicideas.com