Agility Online Ltd. introduces new features that organizations can use to optimize digital experiences
To enhance the experience of organizations, Agility Online Ltd has launched AgilityPortal for all its customers.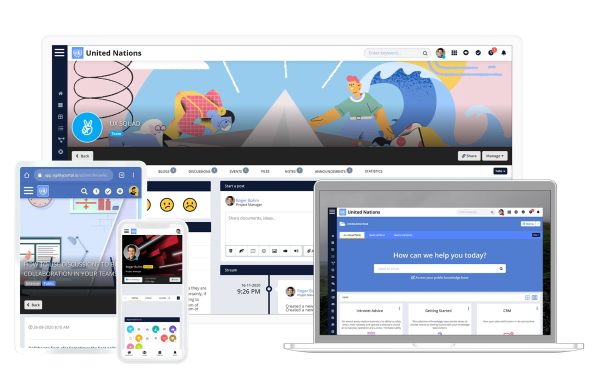 Agility Online Ltd., a provider of digital experience software for the web, mobile, and other connected devices, has just announced the availability of AgilityPortal for all customers. With the new version of the company's digital experience platform, organizations can quickly adapt their digital sector to changing customer, dealer, partner, and employee demands while also progressing in digital processes.
More importantly, the company is excited to deliver new and improved capabilities that allow both technical and non-technical users to work smarter and faster to create and launch unique solutions on the AgilityPortal platform. AgilityPortal should be used by organizations because of the increasing complexity of business-to-business, business-to-employee, and business-to-business digital solutions.
Using data-driven insights and low-code / no-code capabilities, AgilityPortal provides business users with the functionalities to create, manage, and improve rich digital experiences. Organizations can focus on reducing the costs and effort needed to launch and maintain digital experiences as business users are empowered to act independently. With AgilityPortal as a foundation for an interconnected enterprise landscape, it will be easier for IT teams to deliver large-scale digitization.
Incorporating AgilityPortal into a company's B2B buying experience, reducing customer support costs, integrating various systems, and boosting employee productivity are just a few of the ways AgilityPortal can help organizations succeed.
Highlights of AgilityPortal's new features:
Improved communication
It's difficult to keep everyone on the same page because of the amount of information that employees have to process these days. AgilityPortal business intranet software will assist in explaining key news, focus staff on what really matters, and promote the company's core values.
Collaboration between teams
AgilityPortal offers collaboration features like Gallery, Documents, Task Management, Discussion Spaces, and Polls. All of these features are designed to allow more effective collaboration in the business. Thus, it can help people to achieve a greater level of employee engagement and productivity.
Social intranet features
AgilityPortal has introduced a social intranet where employees are able to do much more than merely access and exchange data. They exchange ideas, cooperate, and create new things. Since employees are increasingly dispersed, a company intranet's principal objective should be to link them.
Engagement features
AgilityPortal has introduced several features to increase employee engagement. The most important ones include a reward system, appreciations, profiles, and a leaderboard (used in gamification).
Knowledge sharing features
AgilityPortal provides the most powerful knowledge base online and it has useful features like a learning hub, quick search, Launchpad, and coaching.
Monitoring
AgilityPortal has focused on measuring and monitoring key performance indicators. Now users can understand who is using their company's intranet and how it is being used. They will also have access control, audience segments, user personalization, and decentralized administration.
For more details, visit: https://agilityportal.io
Watch "AgilityPortal Intro Video": https://www.youtube.com/watch?v=QRYpta-ijcw
Media Contact
Company Name: Agility Online Ltd
Contact Person: Jessica Jones
Email: Send Email
City: London
Country: United Kingdom
Website: agilityportal.io