Hyperspace Paignton Celebrates Their First Anniversary With Bubble Tea Taster Workshops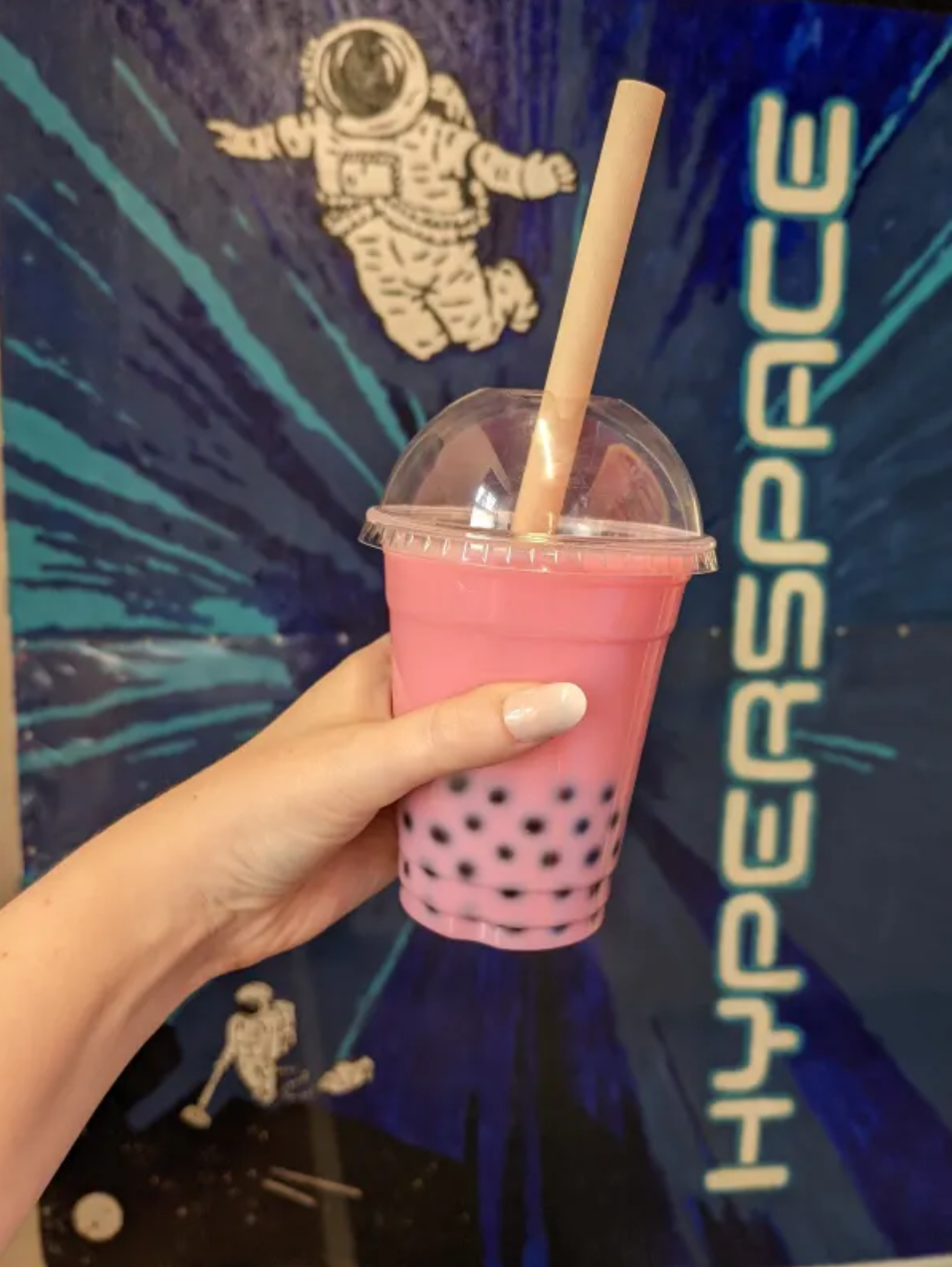 Fast-growing startup, Hyperspace Paignton, launch their Bubble Tea Taster Workshops to celebrate the first year of trading
Hyperspace Paignton first opened their doors to the public in October 2020 amidst the pandemic lockdowns. The company has combined Under Fives Play Café and Bubble Tea Shop to survive the tumultuous year, and Hyperspace Paignton is celebrating their remarkable feat with the launch of Torbay's first Bubble Tea Making Workshop on Saturday 30 October.
"We have lots of people wanting to try Bubble (or boba) Tea, and as there are many combinations, it is easy to order a drink you do not like. Many stick with flavours they know, and that is fine. But I know that some would like to experiment more. The idea of the workshops came from a customer who suggested a tasting session. Many of our customers have tried to make Boba Tea at home with varying success. Many of the instructions online seem to miss key ingredients, and in our workshop, we will reveal these to participants to help them make this great drink at home," said Owner, Mike Morrison.
The global tea industry has witnessed tremendous growth over the years, becoming a multi-billion-dollar market with thousands of brands in different parts of the world. Created in the 1980s, Bubble tea is based on one of the oldest beverages in the world and the team at Hyperspace Paignton seeks to bring more awareness to the tradition with the Bubble Tea Taster Workshops.
The workshops will help more people enjoy the refreshing experience of the Bubble Tea, either as flavoured tea or milk tea served ice cold or hot with popping boba or chewy, brown sugar-soaked tapioca balls.
The launch of the workshops is particularly timely, considering the current Boba crisis in the world, with supplies becoming increasingly difficult to purchase. The evening will feature exciting events, introducing participants to a wide range of teas and flavours as well as how to make them. Participants will also have the chance to cook tapioca and explore the range of toppings available.
In a related development, Hyperspace Paignton is working with suppliers to maintain a healthy level of stock. As part of their eco-friendly principle, the company serves tea in recycled and recyclable cups with no plastic film, using straws made of fast-growing bamboo.
Tickets to the Bubble Tea Tasting and Workshop, which will hold on Saturday, October 30, 2021, can be found on Eventbrite.
For more information about the workshop and other initiatives and products from Hyperspace Paignton, visit – https://hyperspacepaignton.uk. The company can also be found across social media, including Facebook and Instagram.
Limited places are available at the workshop for press & bloggers
Media Contact
Company Name: Hyperspace Paignton
Contact Person: Mike Morrison, CEO and Founder
Email: Send Email
Country: United Kingdom
Website: https://hyperspacepaignton.uk