World's best Kids Snacks launching at Kashi, India – The World's Oldest City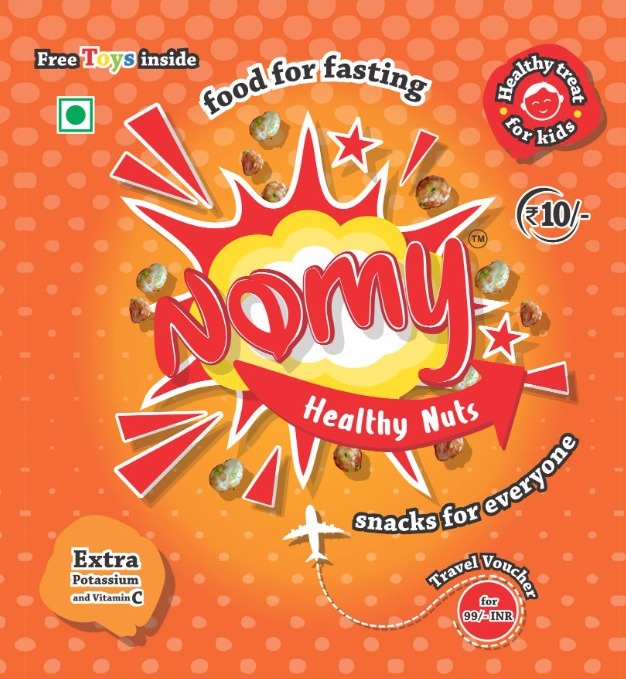 NOMY only available for 10 INR in India 15 gm packages with Maximum protein, vitamin and minerals that also 100% natural.
A natural calcium, vitamin and protein reach "NOMY" a healthy nut is launching at leading 5 Star Hotels in Varanasi, India. NOMY is prepared with natural FOX NUT and Sesame Seed – A super food combination can serve kids with best health at only 10 INR per package.
Honourable prime minister of India to Mahatma Budha, Saint Ravi Das, Sur Das to Tulsi Das have witnessed the power of Kashi Vishwanath who rules the cosmic world. Now it's time to present a healthy treat to world as NOMY from Ancient capital of India.
Makhana has been accepted as purest form of natural fruits with maximum minerals, calcium and protein. now it's available to Nourish children health in 15 Gm pack.
It has been added with super food sesame seeds, a happiness enhancer "jaggery" with some seasoning to blend till perfection. And the perfection has been named as NOMY – which is derived from the word "nam – nam" the first word children use to ask for food. It is the first healthy snacks present at 10/- INR in india & abroad. Suggest NOMY, Eat NOMY, Present NOMY even do Fasting with NOMY. Now the world is not complete without healthy nut Nomy.
A2VPAN is bringing NOMY as a healthy habit of eating to our future of nations. Now it's a time to create Indian International. India has been named as messenger of peace, golden land and also taught Yoga and Meditation. This is a perfect time to present Maakhan – our naturally charged with vitamin and protein food to our covid-19 world.
NOMY is being launched on 26th of February 2021 at Taj Ganges, Varanasi. For any enquiry and details pls contact:
Email: [email protected]
Facebook: https://www.facebook.com/nomyforkids/
WhatsApp: +91 78609 92459
Media Contact
Company Name: A2V Pan LLP
Contact Person: Amit Kumar
Email: Send Email
Phone: +91 78609 92459
Country: India
Website: a2vpan.com