Young and Aspiring artist Ashan Grand is bringing a fresh new wave of R&B music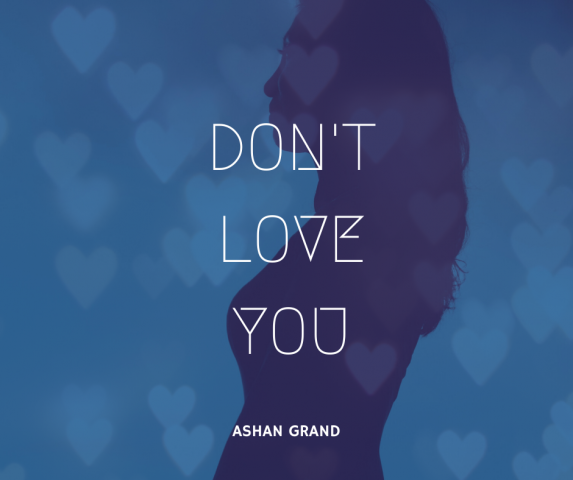 Jubilant Ashan Grand brought R&B back with his funky musical bonanza. His seductive style and fun elements will make anyone want to dance. His latest single is, "Don't Love You", which is inspired by the women who tolerate the men who don't treat them the way they want to be treated. This is a great social message which he conveys in his own way through fun, dance, and music.
His single "Don't lie" falls into the genre of R&B mixed with the effects of Afrobeats and with a touch of Reggaeton, making the mainstream audiences sway. Find the song on all major streaming platforms.
With R&B Ashan brings fun back into music. He believes music should bring enjoyment into the lives of the people. They should all get up and start dancing. Music should have the magic to spread the essence of love and cheery moments. He plans to create songs of love, party, and enjoyment.
He has been singing and dancing since he was 5 years old, and was highly influenced by Michael Jackson, besides Usher, Omarion, and Chris Brown. He says, "My biggest influence is Michael Jackson and his music is the perfect example of how I want people to feel about my music today".
Since all these years he has written music, sang and danced. He remembered when his friend took him to his first studio in 2017, and his experience standing behind the mic was indescribable. Now he wants others to share the same passion and crave for the music, too.
His musical journey has not been very smooth as he had to do everything on his own, but he learned from the turmoil of life that to achieve success in life he had to dig deeper. He aspires to make his audiences feel closely related to him and his life. Music has nurtured his soul and made him what he is today.
He is thankful to his fans for the love and appreciation. He says that his fans are his family and together they would get R&B back into the musical world.
Check out another one of his singles "Don't Love You", on all major streaming platforms.
Media Contact
Company Name: Ashan Grand Music
Contact Person: Ashan Grand
Email: Send Email
Phone: (954) 610-8260
Country: United States
Website: open.spotify.com/artist/6JQ5x9LAWKX3Lk9HpI6XHm