Hairline Illusions™ Offers Hope and Confidence: Giving Away Free Wigs and Scalp Liners to Chemo Patients through Hair that Cares®.
Hairline Illusions™ shines as a light of hope amid the emotional and physical toll that cancer takes by providing free wigs and scalp liners to chemo sufferers.
A cancer diagnosis can be a life-altering moment, with its physical and emotional toll often extending far beyond medical treatments. One of the most visible and challenging side effects of cancer therapy is hair loss. For many individuals, the loss of hair can feel like a loss of identity and confidence. However, there are organizations like Hairline Illusions™ that are making a remarkable difference in the lives of chemo patients by offering free wigs and scalp liners to help them regain their self-esteem and sense of self during their journey to recovery.
#Hair Loss and Chemotherapy
Hair loss, also known as alopecia, is a common side effect of chemotherapy. This physically and emotionally distressing aspect of cancer treatment can take a significant toll on a person's self-image and overall well-being. Hair loss can serve as a constant reminder of the illness and can lead to feelings of embarrassment, sadness, and reduced self-confidence.
#The Impact of Hairline Illusions™
In the midst of this challenging journey, Hairline Illusions™ stands as a beacon of hope. The organization, founded by compassionate individuals who understand the struggles faced by cancer patients, have helped thousands of women over the years. This invaluable support not only helps alleviate the distress of hair loss but also plays a crucial role in restoring a patient's self-esteem and confidence.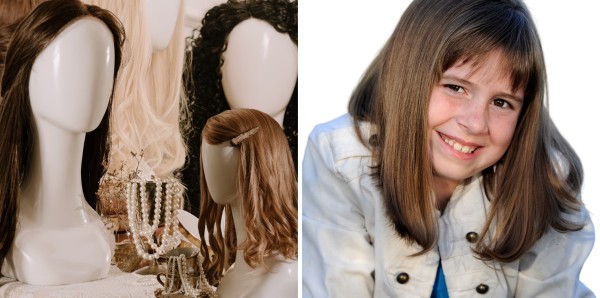 Variety of Styles:
We understand that every individual has their own unique style. That's why we offer a diverse selection of wig styles, from short and chic to long and flowing. Our goal is to provide options that cater to each patient's aesthetic preferences, so they can feel confident and empowered.
Custom Wig Options:
In addition to our free wigs, Hairline Illusions™ is proud to provide custom wig solutions. For those who qualify and wish to explore this option, our team can work with medical insurance, Care Credit and the VA to create a personalized wig that meets specific needs and requirements. Custom wigs ensure an even more precise fit and appearance, enhancing the patient's comfort and satisfaction.
Scalp Liners:
In addition to wigs, Hair that Cares® also offers scalp liners. These liners are designed to fit comfortably on the patient's head and provide a secure foundation for the wig. They are breathable and hypoallergenic, ensuring maximum comfort during wear.
# Empowerment and Support:
Beyond the physical benefits of receiving a wig and scalp liner, Hair that Cares® provides emotional support and encouragement to chemo patients. They understand the importance of addressing the psychological impact of hair loss, and their compassionate team helps patients feel more confident and empowered.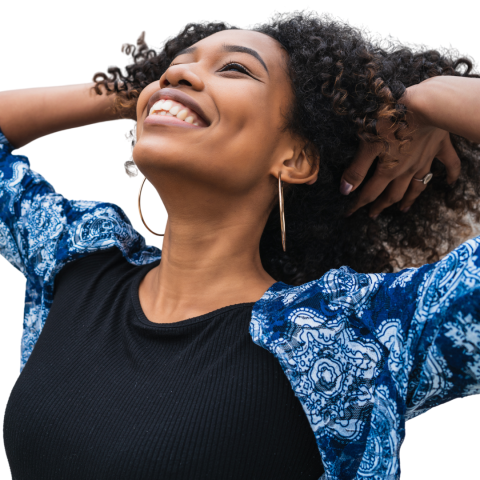 # Community and Awareness:
Hair that Cares® also plays a vital role in raising awareness about the challenges faced by cancer patients, particularly regarding hair loss. By openly discussing these issues and providing solutions, they contribute to a more empathetic and supportive community for cancer patients.
# The Process of Receiving Support
Receiving free wigs and scalp liners during this giveaway from Hair that Cares® is a straightforward process. Patients can complete the form at the following link https://tinyurl.com/5xv9pp6z . After the form is received a dedicated team member at Hairline Illusions™ will then work with the patient to find the perfect wig and scalp liner to meet their needs.
Cancer is a journey filled with ups and downs, and the physical changes that come with it can be overwhelming. Hairline Illusions™, through its remarkable initiative of providing free wigs and scalp liners to chemo patients, offers a lifeline of hope and confidence during this difficult time. By addressing the emotional and psychological aspects of hair loss, they empower patients to feel beautiful and strong, reminding them that their identity is not defined by their illness.
As we celebrate organizations like Hairline Illusions™ and Hair that Cares®, we are reminded of the profound impact that compassion and support can have on the lives of cancer patients.
Media Contact
Company Name: Hairline Illusions
Contact Person: Media Contact
Email: Send Email
Phone: (866) 777-7567
Country: United States
Website: hairlineillusions.com