Award-Winning Author Freddie Floyd Jr. Presents "The Mental Fight Of Your Life": A Groundbreaking Guide to Cultivating Lasting Marital Bliss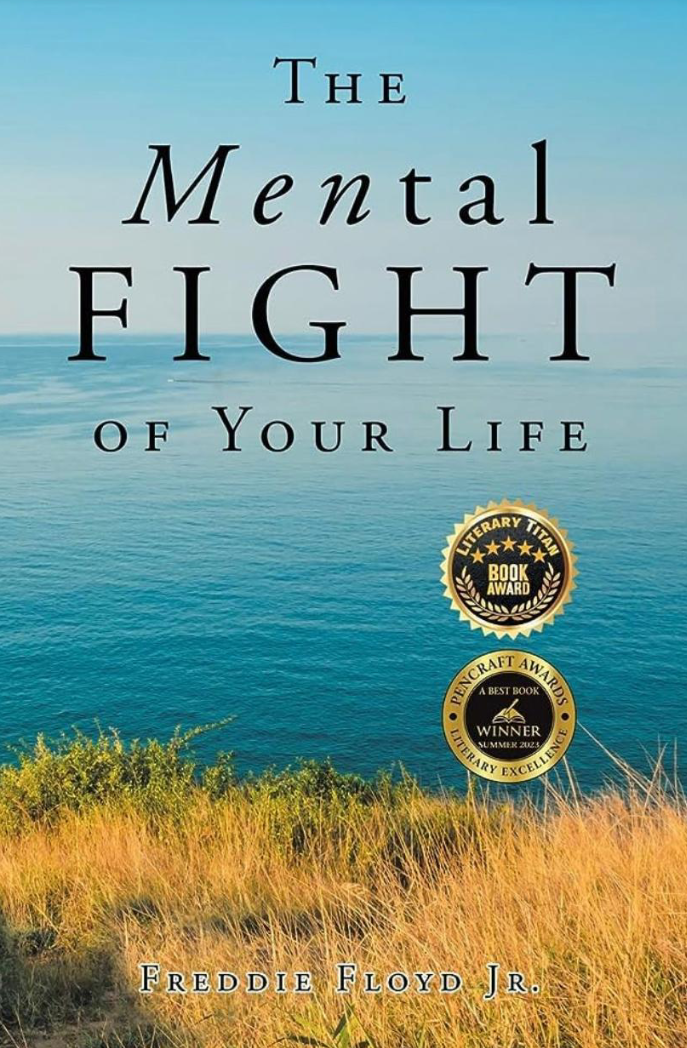 Recipient of the Literary Titan Book Award, Pencraft Award, and Speak Up Talk Radio Book Award
Sacramento, CA – August 28, 2023 – In a world where relationships are often fraught with challenges, acclaimed author Freddie Floyd Jr. steps in with his latest masterpiece, "The Mental Fight Of Your Life." A renowned name in the literary realm, Floyd Jr. brings forth a profound exploration of Biblical philosophy, ushering readers into a realm of enduring marital happiness.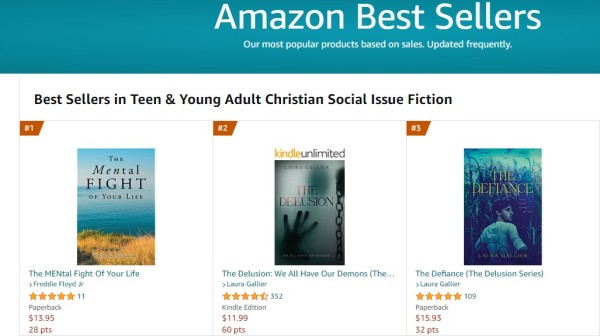 With an impressive track record of accolades, including the Literary Titan Book Award, Pencraft Award (Best Book Winner), and Speak Up Talk Radio Book Award, Freddie Floyd Jr. has cemented his place as a beacon of wisdom. His latest book delves into the core principles of establishing not just a marriage, but a harmonious partnership rooted in mutual respect and growth.
At the heart of "The Mental Fight Of Your Life" lies Floyd Jr.'s captivating insight – a great relationship hinges on unwavering respect from both partners. Drawing from his years of expertise, he presents actionable steps to replace detrimental habits with responsible modes of interaction. The book encapsulates the vision of a thriving relationship that not only nurtures joint development but also empowers individual growth.
Within its pages, readers will encounter a treasure trove of wisdom, each chapter addressing essential aspects of a flourishing marriage. From deciphering authentic love and maintaining faithfulness to comprehending the true needs of men, setting dating standards, and pre-marital considerations – every facet is meticulously explored. Notably, the book concludes with a powerful affirmation of preserving personal independence, a concept that echoes throughout the narrative.
Floyd Jr.'s adept weaving of common Biblical teachings with relatable real-life scenarios lends a unique depth to the book. His insights offer a transformative journey towards a mindset shift, fostering positive changes in interpersonal dynamics.
"I am thrilled to present 'The Mental Fight Of Your Life' as a guidepost for couples seeking profound connection and fulfillment in their unions," shares Freddie Floyd Jr. His book is a testament to his commitment to empowering individuals with the tools they need to build enduring and meaningful relationships.
For interviews, review copies or further information, please contact:
Freddie Floyd Jr.
Email: [email protected]
Website: https://www.freddietheauthor.com/
About Freddie Floyd Jr.:
Freddie Floyd Jr. is an award-winning author celebrated for his contributions to the realm of relationship wisdom. With a knack for intertwining age-old teachings with contemporary perspectives, Floyd Jr. offers readers actionable insights to navigate the intricate tapestry of human connections. "The Mental Fight Of Your Life" stands as a testament to his dedication to fostering healthier, happier relationships.
Media Contact
Company Name: Freddie Floyd Jr.
Contact Person: Freddie Floyd Jr.
Email: Send Email
Country: United States
Website: https://www.freddietheauthor.com/