Montenegro – Top Travel Destination on Balkan in 2023-2024
Nestled on the picturesque Balkan Peninsula, Montenegro emerges as a hidden gem that has captured the hearts of travelers seeking an unforgettable adventure. With its breathtaking landscapes, rich history, and vibrant culture, Montenegro has swiftly risen to the top as a must-visit travel destination in 2023-2024. From stunning coastlines to majestic mountains, this small but diverse country offers an array of experiences that cater to every type of traveler.
A Land of Contrasts: Montenegro's Diverse Landscape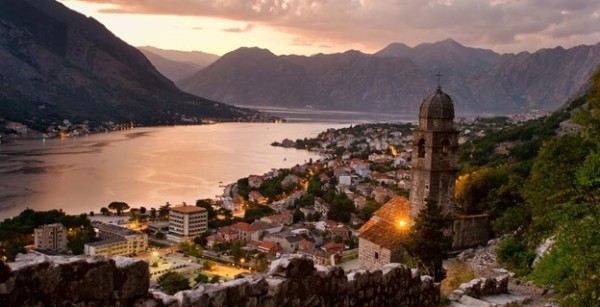 Montenegro's compact size belies its rich diversity. From the stunning Adriatic coastline to the rugged mountain landscapes, this country seamlessly merges contrasting elements into a harmonious whole, making it a playground for nature enthusiasts and culture aficionados alike. The juxtaposition of the azure blue waters against the towering peaks of the Dinaric Alps is a sight to behold. This unique geographical setting allows travelers to experience beach relaxation and mountain escapades same day.
A Beach Lover's Paradise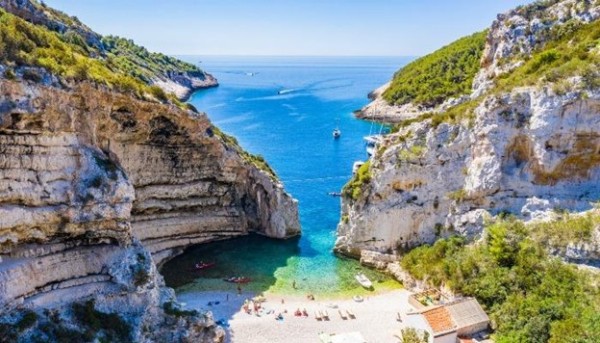 With its crystal-clear waters and inviting beaches, Montenegro's coastline is a dream come true for beach lovers. The iconic Bay of Kotor boasts charming towns like Kotor and Perast, offering a blend of history and coastal beauty. The luxurious Porto Montenegro beckons yachters and travelers seeking a taste of the high life. For those seeking tranquility, the beaches of Budva provide a serene escape, while the bustling Budva Riviera offers vibrant nightlife and entertainment.
Old Towns and Historical Sites
Montenegro's history is etched in its well-preserved old towns. Wander through the cobbled streets of Budva's Old Town, where medieval architecture meets vibrant nightlife. Peruse the Venetian-inspired alleyways of Herceg Novi, and explore the UNESCO-listed Stari Bar, a testament to the country's rich past. The medieval city of Kotor, nestled beneath the protective embrace of the city walls, offers an enchanting journey through time.
Montenegro's National Parks
The country's national parks are nature's playgrounds. Durmitor National Park boasts the staggering Tara Canyon, the second-deepest canyon in the world, where visitors can partake in exhilarating white-water rafting adventures. Biogradska Gora National Park showcases one of Europe's last primeval forests, where ancient trees and diverse wildlife create an otherworldly atmosphere. Lovćen National Park, home to the iconic Mausoleum of Petar II Petrović-Njegoš, offers panoramic views that stretch as far as the eye can see.
Adventure Tourism on Land and Sea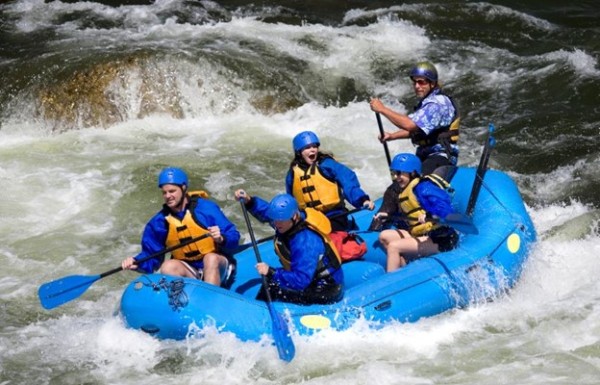 Travel to Montenegro is an adventure enthusiast's paradise. Hike up the steep slopes of Lovćen Mountain for panoramic views, or dive into the Adriatic to explore shipwrecks and vibrant marine life. The adventurous can try zip-lining across the Tara Canyon, a heart-pounding experience that provides unparalleled views of the rugged terrain. Paragliding over the coast offers a unique perspective of Montenegro's beauty, allowing you to soar above its stunning landscapes.
Montenegrin Gastronomy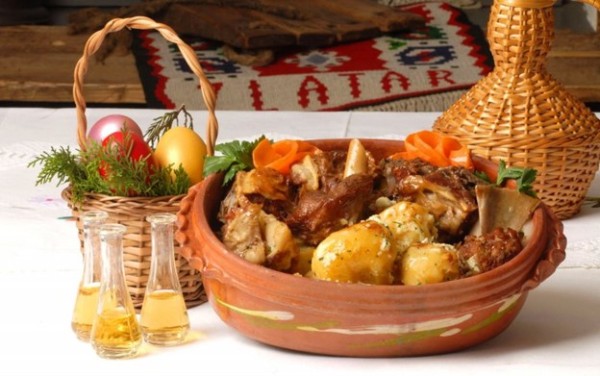 Montenegro's cuisine is a reflection of its diverse influences, with Mediterranean, Balkan, and Italian flavors blending seamlessly. Savor fresh seafood along the coast, where the catch of the day is transformed into delectable dishes bursting with flavor. Inland, hearty stews and grilled meats are staples, accompanied by freshly baked bread and locally produced cheeses. Don't miss the opportunity to indulge in Montenegrin wines, known for their unique taste and quality.
Luxurious Retreats and Charming Accommodations
Whether you seek opulent luxury or cozy charm, Montenegro's accommodation options cater to all tastes. From upscale resorts with sweeping views of the Adriatic to family-run guesthouses that provide an authentic local experience, the warmth of Montenegrin hospitality is woven into every stay. Many accommodations are strategically situated to take advantage of the country's stunning natural landscapes, ensuring that every moment of your stay is accompanied by breathtaking views.
Montenegro's Commitment to Main Words
Montenegro takes its role as a steward of nature seriously. Ecotourism initiatives and protected areas emphasize responsible travel, allowing visitors to explore and enjoy the country's natural wonders while minimizing their impact. The Skadar Lake National Park, a haven for birdwatchers and nature enthusiasts, exemplifies Montenegro's dedication to preserving its unique ecosystems.
Practical Tips for an Unforgettable Montenegrin Journey
Visa Requirements: Check if you need a visa before traveling to Montenegro.
Local Currency: The Euro is the official currency.
Language: Montenegrin is the official language, but English is widely spoken.
Best Time to Visit: Spring and early autumn offer pleasant weather and fewer crowds, making it an ideal time to explore.
Transportation: Renting a car is a great way to explore the country's diverse regions at your own pace.
Local Etiquette: Montenegrins are known for their warmth and hospitality. Greet locals with a smile and a nod to show respect.

Montenegro Beckons You in 2023-2024
As Montenegro emerges as the premier travel destination on the Balkan in 2023-2024, its charm and allure are undeniable. From its captivating coastline to its untamed wilderness, Montenegro invites you to embark on an unforgettable journey, immersing yourself in a land where history, culture, and nature intertwine to create an experience like no other. Whether you're seeking relaxation, adventure, or cultural exploration, Montenegro offers a kaleidoscope of experiences that will leave an indelible mark on your heart and soul.
Frequently Asked Questions about Travelling to Montenegro
Is Montenegro suitable for a family vacation?
Yes, Montenegro offers a range of family-friendly activities and accommodations, making it an ideal destination for travelers of all ages.
What are the must-see cultural events in Montenegro?
The Kotor Carnival, Mimosa Festival, and Summer Carnival in Budva are some of the vibrant cultural events that showcase Montenegro's rich heritage.
Are there any UNESCO World Heritage Sites in Montenegro?
Yes, Montenegro boasts several UNESCO-listed sites, including the Old City of Kotor, Durmitor National Park, and the medieval monuments of Stari Bar.
Can I experience winter sports in Montenegro?
Montenegro's mountainous terrain offers opportunities for skiing and snowboarding during the winter months.
What are some off-the-beaten-path destinations worth exploring?
Consider visiting the town of Ulcinj with its unique mix of cultures, or the charming coastal village of Perast, both offering distinct experiences away from the tourist crowds.
Media Contact
Company Name: Travel Montenegro
Contact Person: Gregory S
Email: Send Email
Country: Montenegro
Website: www.travel-montenegro.webcam