League of Angels: Pact Launches Today on Mobile Devices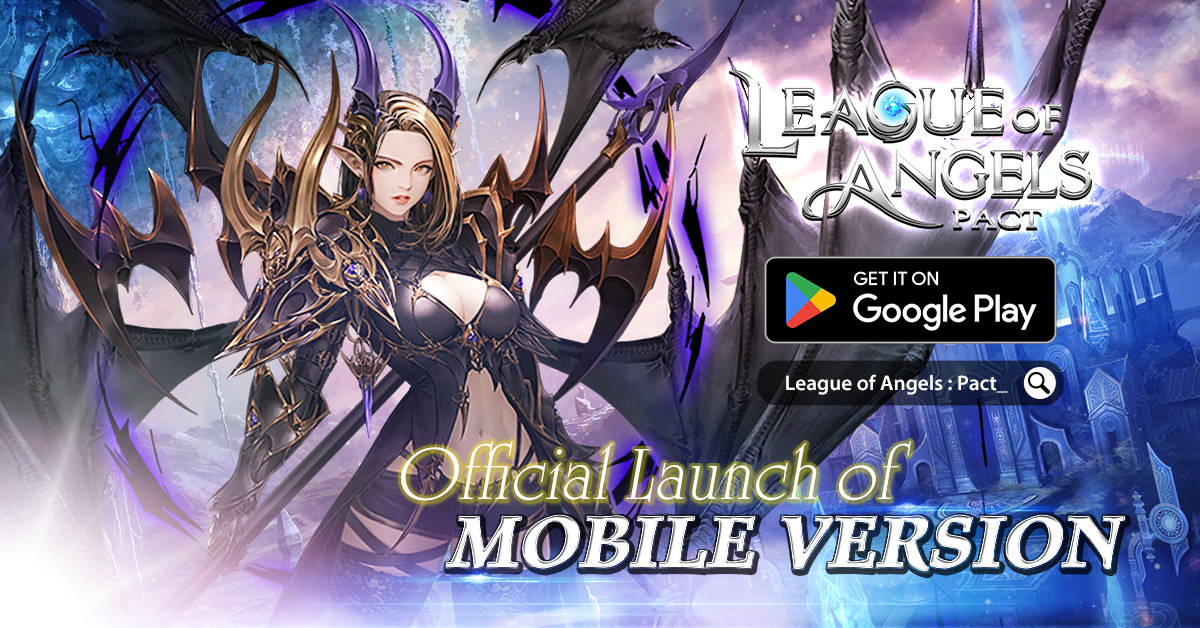 The hotly anticipated League of Angels: Pact Mobile launch date is upon us. As of today (May 29th), players around the globe can experience the legendary idle browser MMORPG on their mobile devices. To celebrate the move to mobile, launch events offering great rewards will run throughout the week.
Excitement has been building for months with pre-registrations now close to half a million. Having officially featured the game during its pre-registration phase, Google Play continues to highly recommend the title on release day.
For the first time, players will have divine power in the palm of their hand. Beautiful Angels wielding the power of the gods are ready for players to take control.
Why League of Angels: Pact?
With so much to do in the sprawling MMORPG, summarising League of Angels: Pact's key features is a challenge within itself. Players have been drawn to the hit browser version's combination of dramatic storytelling coupled with casual gameplay and epic style.
Players summon, collect and empower stunning Angels inspired by religion and myth. After creating their bespoke team of celestial beings, they send them forth into battle in ranked PvP and thrilling PvE – complete with spectacular boss battles and raids. Defeating these bosses is just one of the ways to discover the extra special loot hidden throughout the heavenly realms. There are over 100 different Divine Wings and Weapons that will dazzle friends and foes alike, each with its own powerful attributes.
Pets, guilds, heroes, socialising, there's truly an amazing amount to do in League of Angels: Pact. Players will find themselves delighted to be lost amidst its mystical realms – trying to uncover the intriguing secrets of the divine.
Launch Week Rewards
Over the next seven days, a special launch event will grant powerful rewards for all players who sign-in. These include, although are not limited to, a free Dream Outfit and one of the popular IP's most coveted Angels – Aurora. Further events and freebies can be found on the Facebook and Discord pages.
These rewards will count for a lot by helping players to grow their party's power. As an AFK "idle" game, players can then sit back as their team grows in might – only to sweep in to take action when they're needed most. It is this casual nature of the game that leads developers R2Games, publisher Game Hollywood, and League of Angels' many fans to believe the mobile iteration is a match made in heaven.
Press assets, including screenshots and artwork can be found here. The official League of Angels: Pact Mobile website holds more information alongside the lively Facebook and Discord communities. The best way for players to start their deific adventures is to head straight over to Google Play where the game can be downloaded for free today.
Media Contact
Company Name: Game Hollywood
Contact Person: Philip Yu
Email: Send Email
City: Guangzhou
Country: China
Website: http://www.gamehollywood.com/